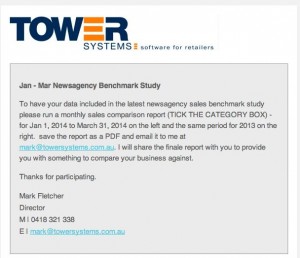 Tower Systems has announced data gathering for the next newsagency sales benchmark study. This is the first of four planned such newsagency sales benchmark studies for 2014.
The data gathering usually takes ten days and the analysis at least a week – looking at the comprehensive data from a range of angles to assess newsagency business performance.
As always, Tower Systems will publish the results for newsagents and suppliers to see.