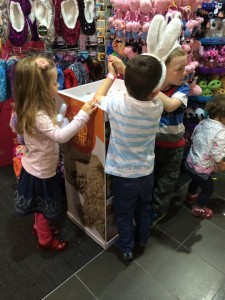 Our Tower Systems Point of Sale software prompts retail associates when a customer has an opportunity for a better deal. Pitched well to shoppers this can help increase a shopper's spend in a visit.
An example of this is on show in Australia in the current school holidays. Smart newsagents are selling kinetic sand – in three sizes. The bigger the size the better the value per kilo. Prompting the retail associate with this information during the sale can help them give the customer information that could lead to a larger purchase.
The prompt makes the associate more knowledgable and it facilitates an opportunity that customers could appreciate.
While any POS software can transact a sale, it takes smart POS software to help a retail business maximise every customer contact opportunity.