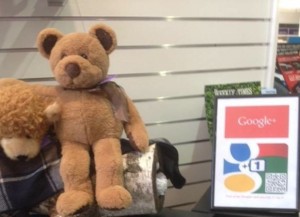 More and more retailers are using QRki, our free cloud-based QR code content hosting and QR code generating platform we developed to harvest shopper details and encourage shopper engagement.
The photo shows how one newsagent is using a QRki QR code to promote their Google+ page. Smart.
Tower Systems developed QRki as a free software service for all retailers.