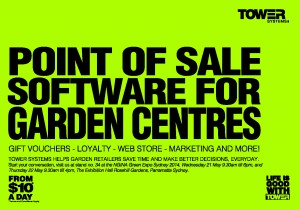 Tower Systems is thrilled to be participating at the Green Expo Sydney next week where we will show fresh Garden Centre Software offering bankable business opportunities to garden centres and nurseries.
We are looking forward to meeting many of our clients and making some new friends.
We appreciate our partnership with the NGIA and their welcome to this trade show event.