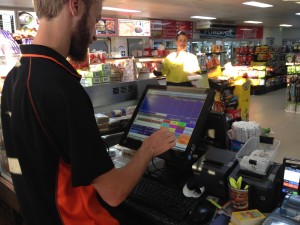 The live link between our POS software and fuel dispensing management facilities now deployed in a major petrol retail business in Western Australia is serving the business well. Indeed, the deployment has led to more business for Tower Systems and this link that delivers a small business focused fuel dispensing solution from our proven and loved POS software.
The delivery of this link is a major innovation for our software development and technical delivery teams. Many people in our company have every right to be proud.
Having passed several regulatory steps and now been deployed, Tower Systems through this work is proving a commitment to compliance to standards as well as to serving the needs of a customer in a remote and challenging situation.