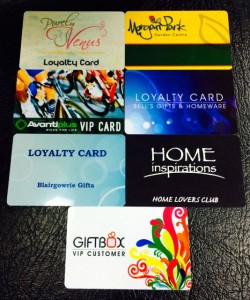 Offering flexibility in POS software when it comes to loyalty facilities is loved by customers of Tower Systems. These VIP loyalty cards are just some of those being used in retail businesses using our software.
Featuring secure unique barcodes and other special and exclusive features on the rear, these unique cards designed for each business offer excellent marketing as well as customer engagement opportunities.
The VIP loyalty card offering is just one of a host of loyalty offerings available in the Tower software. Our customers can choose the loyalty facilities appropriate to their business needs. We offer help through the design and production of VIP cards through which businesses can promote themselves.