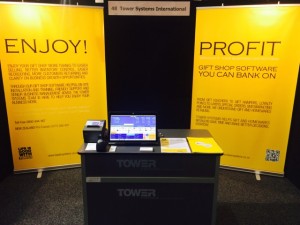 We are having a terrific time pitching our POS software at the Winter Gift Fair in Christchurch this week. Gift and homewares retailers we have met with have been upbeat and keen to explore ways they can improve business efficiency and sales – and we can help in both areas.
This trade show has also been an excellent opportunity to further connect with suppliers serving gift and home retailers in Australia and New Zealand. Supplier relationships are important to us as they help us help retailers to better connect with their suppliers.
Being a smaller gift fair we have enjoying having more time for networking and relationship building. The knowledge we have gained will prove to be invaluable.
Thanks Christchurch for wonderful hospitality.