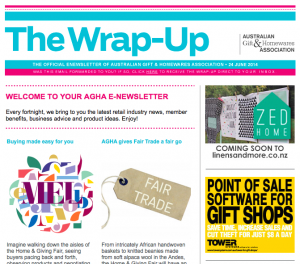 Tower Systems is thrilled that its Gift and Homewares POS software is being promoted by the respected AGHA in the lead up to the next round of trade shows.
Serving hundreds of gift and homewares retailers, Tower Systems  is well-established in handling the needs of these retailers as well as handling the needs of their suppliers – connecting the two types of businesses in a way that is beneficial to both.
Our next AGHA event will be the August fair in Melbourne.