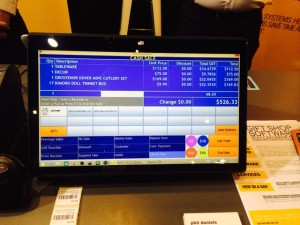 The design of a POS software screen can make or break the use of the software. Tower Systems delivers a professional screen for the sales counter, one that is easy to learn and follow, a screen that is straightforward and one that guides the sales process.
Tweaked and adjusted over the years, Tower Systems through its software helps retailers to transact efficiently, accurately and valuably – delivering smooth service to customers and valuable business for the business itself.
The decades of experience of the Tower team shows off in the evolving POS software screen design.