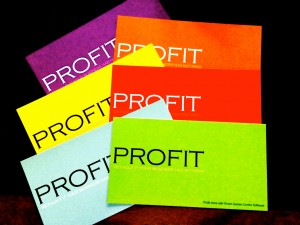 Tower Systems is helping retailers focus on profit with a professional encouragement campaign sent to retailers in several independent small business retail channels.
The professionally designed postcards reflect a consistent and strong message about Tower and the benefits accessible by our customers.
Through our smart POS software we help retailers grow profit in a variety of ways and we do this long after the system is installed: through training, support & enhancement.
The professionalism of the marketing reflects the professionalism of our software and back-end services.