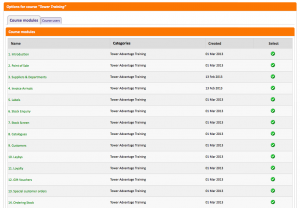 The Tower Systems POS software Training Academy which offers access to more than 130 video training resources continues to be a loved and embraced resource for the close to 3,000 retailers who partner with Tower Systems.
On the landing page for the Training Academy, retailers can access single training videos as well as curated courses for their particular retail niche as well as for areas of their retail niche.
This unparalleled training resource is valuable not only to retailers Tower Systems partners with but to their employees who can complete learning and receive a certificate of achievement that can help them find future work.
Tower Systems remains alone in offering such a comprehensive service to retailers in its spaces.