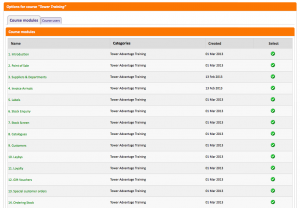 Tower Systems makes it easy for retailers and retail business employees to learn its smart POS software when and where they want through a comprehensive cloud based POS software Training Academy.
Through this exclusive to Tower academy users are able to learn the whole software or just the part of the software they are interested in at that time.
Customers tell us they love this resource and appreciate the investment we make in maintaining it as useful for all retail niches we serve.
The Training Academy is exclusive to Tower and serves as a valuable point of difference – winning new business for us.