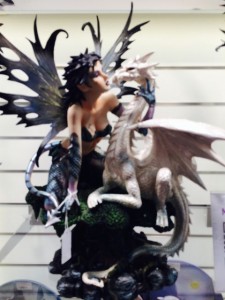 Thanks to thorough customer care facilities, retailers using the Tower Systems Point of Sale software are able to easily serve product and brand collectors who may shop with the business to build their collections of items dear to their heart.
Serving hoppy shops, gift shops, homewares shops, speciality retailers and newsagents, the collector facilities make it easier for a retailer to track special orders and new editions to a collection as they are released by a supplier.
What is interesting to us is that collectors come many backgrounds and have diverse interests.  We are finding that it is the less traditional collector opportunity where our software can be genuinely useful in helping the collector and the retail business.
The photo is from a fantasy line available through a specialist gift wholesaler in Australia and Tower Systems is thrilled to help their retailers and the wholesaler to better serve collectors of these sought-after items.