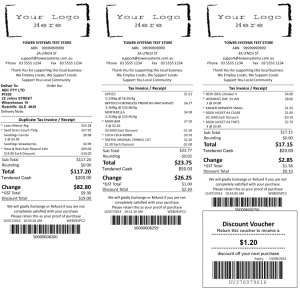 New Point of Sale software from Tower Systems is offering new style receipts. That is, receipts with new facilities, new flexibility that retailers are sure to love as they make the receipts their own in terms of content and style.
Offering excellent flexibility, the new style receipts offer facilities beyond what can be shown in a single photo. Retailers who have seen the receipts love them and the options they provide – especially options that will help retail businesses grow.
The humble receipt is not humble in the Tower Systems software. It's a marketing and management tool that will help more businesses grow.