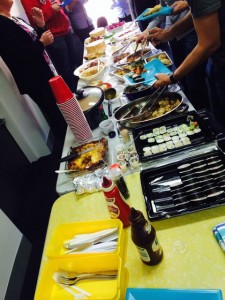 We took a break in the office today to enjoy a pot-luck lunch to raise funds for the Pancare Foundation. Everyone in the office brought in a dish to share from soup to salad to sushi to delicious cakes.
Once we were full of delicious food we shared some happy stories that reflected on the importance of family and the value friendship from work colleagues.
This was a very special lunch.
The Pancare Foundation raises awareness of and funds for research into pancreatic cancer.
We are grateful to the patience of our clients as the took a break for today's lunch.