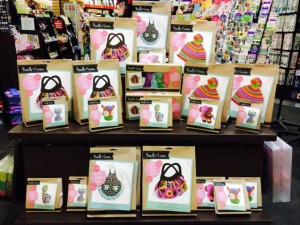 A retailer recently asked us how they could increase their sales. After a review of their data we found they had plenty of shoppers purchasing items in the craft / knitting / crochet area. We suggested they source gifts to sell to these shoppers.
Now, three weeks on, they have sold close to $1,000 of the new range of products they purchased to serve these customers.
The retailer is thrilled with the result and encouraged to do more.
In the databases maintained by the Tower Systems Point of Sale software there is gold to be mined in the form of insights about shoppers, their interests and habits. This data can be used to guide buying, product placement and business marketing to deliver a better commercial outcome to the business.
Tower Systems welcome opportunities wot work with retailers to mine existing data to unlock new opportunities.