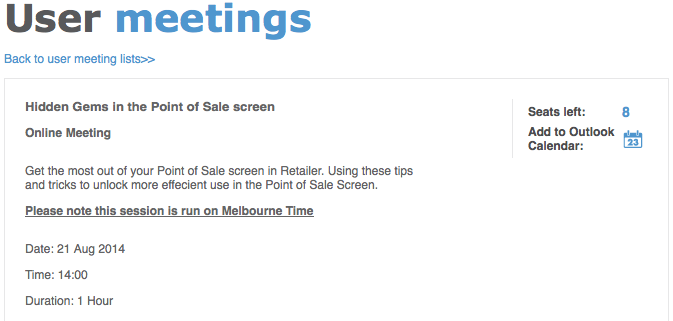 Long after retailers start using Point of Sale software from Tower Systems the company provides access to free training opportunities. One such training opportunity coming up is a one hour live online workshop: Hidden Gems in the Point of Sale screen. This is a perfect learning opportunity for any small business retailer or their staff using the Tower software as it will show time and money saving tips and techniques in the POS software screen.
We invest in training like this ever week as a demonstration of our commitment to help our small business customers get more from their software experience every day.
Access to this training like all our live online workshops is free.