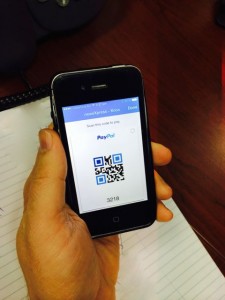 Tower Systems is thrilled that following an extensive joint project commenced with PayPal in 2013 and considerable beta testing and we last week commenced live use of our fully integrated PayPal in-store payment option.
This integrated PayPal payment facility will not only help retailers accept a new form of payment, it will drive traffic to their businesses thanks to the wonderful support of PayPal and the engagement of the PayPal community.
Being the first to market in our specialist retail channels not only gives us a wonderful commercial advantage, it also provides us with experiences that will play out in other areas of our business as we bring on more suppliers with smart POS software integrations.
Tower Systems is proud of the work of its design, development, testing and deployment teams who has collaborated so well with the experts from PayPal on this project.