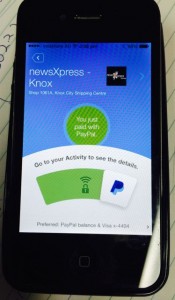 Paying via PayPal for anything in a store using our smart POS software is easy. Via the app and our smart integration the retailer will already know about a customer with a PayPal enabled device just as the customer will know about retailers nearby offering the Paypal payment option.
When it comes to paying at the counter, it's as fast as using a credit card. And certain too with excellent details provided for transparency to the customer.
Refunds are a breeze too.
The integration between the Tower Point of sale software and PayPal is leading edge for us, our software and our retail partners.
We are grateful to PayPal for their support and faith in us.