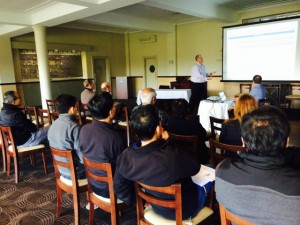 Tower Systems has been hosting POS software user meetings around Australia over the last three weeks.
Years ago software companies used to run user meetings regularly. Today, few companies offer them. They are a point of difference for us.
We find the sessions are excellent for two-way discussion. We learn as much from our customers as they learn from what we share. It's terrific.
This latest round of user meetings has offered training on the software, answered many questions and shared business building advice that will help our customers make more money in their businesses.
Access to the sessions has been free and it includes a tasty breakfast to keep them fuelled.