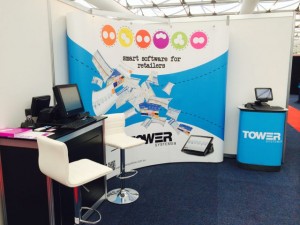 The new jeweller software released at the International Jewellery Fair in Sydney this week has received terrific praise and kudos from jewellers, jeweller business managers and suppliers who looked at it. From new marketing tools to stronger management options and including enhanced loyalty facilities, this new jeweller software was a source of excitement for many.
With hundreds of jewellers using the Tower Systems jeweller software, the community of users ready for new software is already strong.
Many enhancements delivered in the latest software were suggested and voted on by jewellers – in a truly democratic and transparent process.
Jewellers were most excited by the enhanced control they have over receipts with a complete rewrite of the facility to give extraordinary customisation power to the retailers.