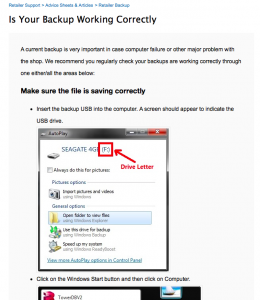 POS software company Tower Systems has revised and refreshed advice published at its Knowledge Base on taking backups for on site and off site storage to help them ensure that data is protected.
This latest advice is one of several items of assistance for retailers on data backups from Tower Systems. The company is providing advice in multiple forms and locations to help retailers get information when and where they need it.
Backups can br frustrating to small business retailers. Tower Systems makes them easy and supports flexibility.
The Tower Knowledge Base is a powerful resource for retailers.