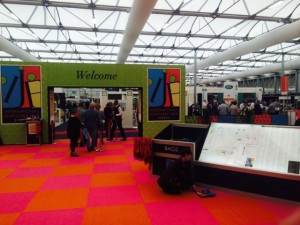 The recent JAA International Jewellery Show has helped bring more jeerers to the Tower Systems jeweller software user community.
Jewellers love the ease of use of our software, that it is safe, secure and stable and that they are not locked into expensive monthly contracts.
The JAA show provided an excellent opportunity to showcase the Tower points of difference over ARMS and Retail Edge.
Developing our own software, having complete control over our offer, enables Tower Systems to deliver a best practice jewellery shop management solution.
Packed with terrific business management reports, the Tower Systems jeweller software is already used by hundreds of jewellers to run successful businesses in city, country, shopping mall and high street situations.
The JAA show has been a terrific success for us. We are grateful for the opportunity.