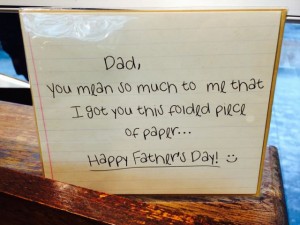 Major retail seasons such as Father's Day present retailers with an excellent opportunity to assess how the business is performing this year over previous years. The challenge can be that these days fall on different dates in different years.
Using the Point of Sale software from Tower Systems retailers can easily compare floating seasons whether for a day or days or weeks leading up to a day – where the dates are different between the two years being compared.
In addition to terrific comparative reports in the Tower software, we are able to help retailers understand year on year performance, to learn what they can about opportunities for future seasons. Often we find data present different facts on seasonal performance to what people working in the business thought happened.