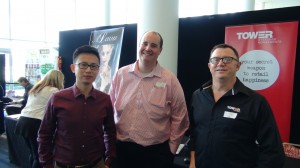 Tower Systems embraced another opportunity last week to help newsagents learn more about its newsagency software last week with a free clinic offering advice and support at a major newsagent conference.
The experts spent most of the day offering business advice on how to use data curated by the software to drive performance.
Helping newsagents with free advice and support at conferences trade shows and the like is another way Tower Systems helps newsagents get more from their technology.