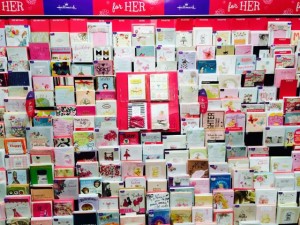 More and more greeting card retailers are using the smart reporting in the Tower Systems POS software for reporting on card sales down to a granular level.
Developed with renowned card experts and engaged retailers, the exclusive reporting in the Tower Systems software enables greeting card retailers like newsagents and card and gift retailers to report on card sales more immediately and valuably than is often available from the greeting card company.
This reporting has been enhanced following field use to make it more valuable to retailers when they are working with their card suppliers.
This report is another example of what sets our software apart and why our retailers love what they can achieve with it.