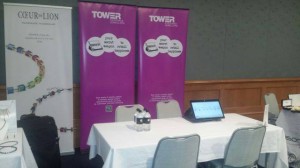 The Jewellers Association of Australia invited Tower Systems to participate in a trade day in Perth last week and we jumped at the opportunity. This low-key event provided us with an excellent opportunity to network with jewellers and talk business – specifically how our jeweller software helps jewellers to provide a level of personal service on which they can rely for a brighter future.
We also showed off jeweller specific reporting facilities and explained how hundreds of jewellers in the Tower user community have access to these today.
As the only jeweller software company participating we appreciated the support of the JAA in allowing us to better connect with jewellers in Western Australia.