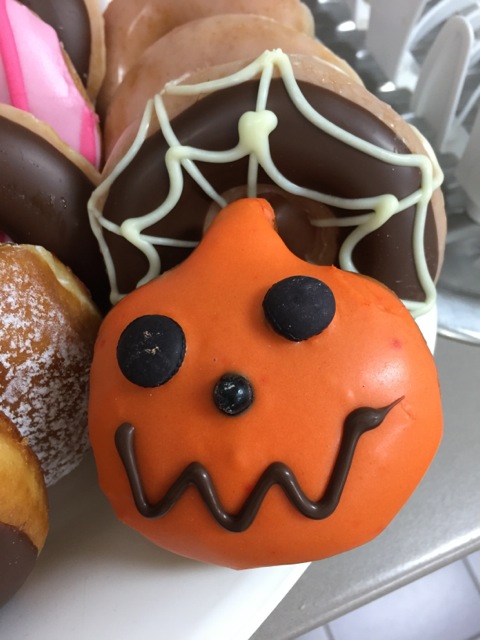 For breakfast at our head office today we included some tasty Halloween themed treats.
With hundreds of our customers using our POS software embracing Halloween in their retail businesses we figured the least we could do was to eat some scary donuts in support of them.
Thanks to Krispy Kream Halloween is in the air at the office today.