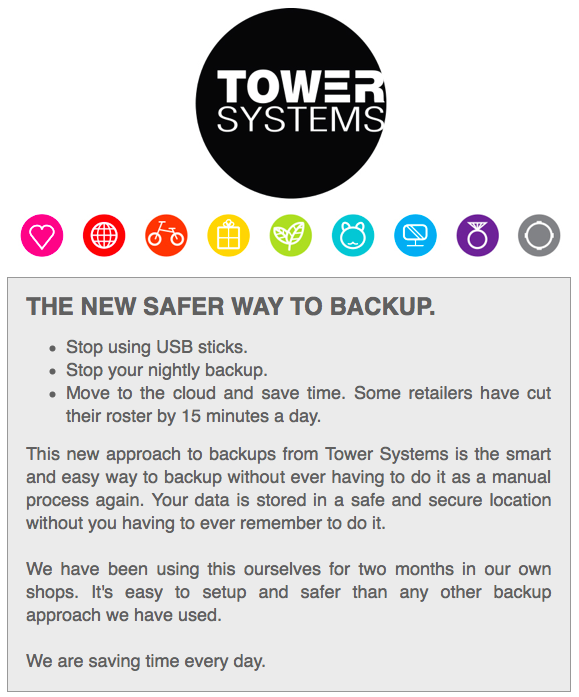 Retailers are loving the cloud based backup service launched by POS software company Tower Systems.
This new safer approach to backups offers retailers using the Tower software double protection with a local safe backup as well as a cloud based safe backup.
these backups are taken during the day without interruption to the business.'
retailers are able to reduce rostered hours as a result of embracing the new approach to backups. The net saving is considerable and the business as more backup protection for their all-important business data.