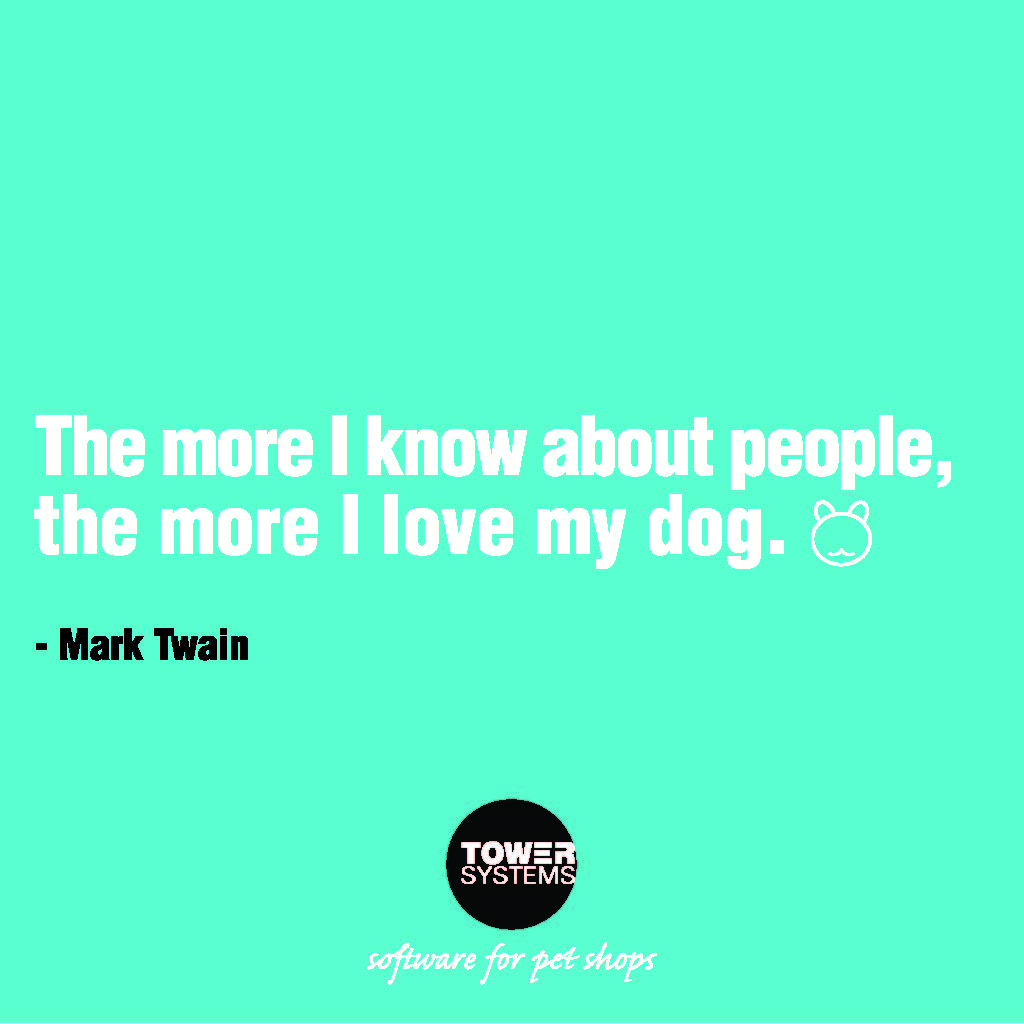 The marketing team at Pet shop software experts Tower Systems is using a wonderful quote from Mark Twain to empathise with pet retailers.
The more I know about people, the more I love my dog.
This quote speaks to the non-judgemental love of a dog.
Pet shop owners and employees are special people because of their interest in and care for animals, not just dogs. We want to connect with that and acknowledge their uniqueness. This marketing postcard is part of that campaign.
With another seven pet retailers joining our pet shop software community this month, Tower Systems is more connected than ever to these wonderful community-focussed businesses.