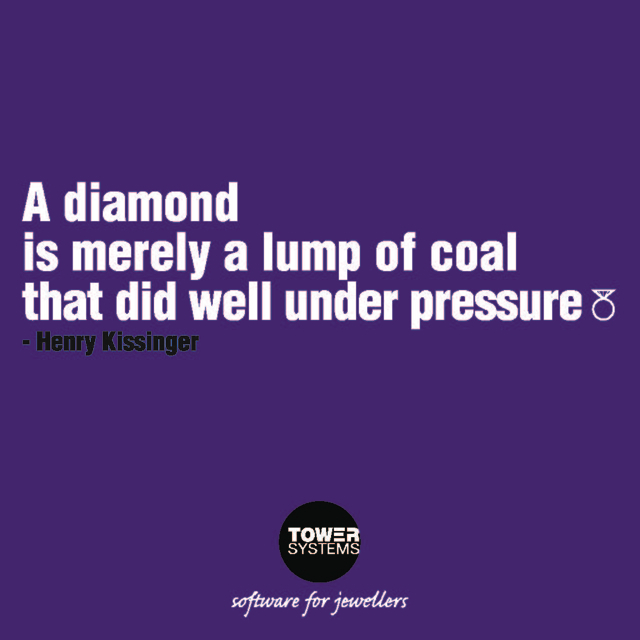 The quote from Henry Kissinger fits well with the message from Tower Systems in promoting its software for jewellers in a new postcard campaign.
Kissinger's quote reflects a thoughtfulness that we leverage ourselves into the jeweller software from design though development through commercial release.
With more jewellers choosing the Tower Systems software we have more experience and more knowledge from our customers on whig to draw to create even better software.