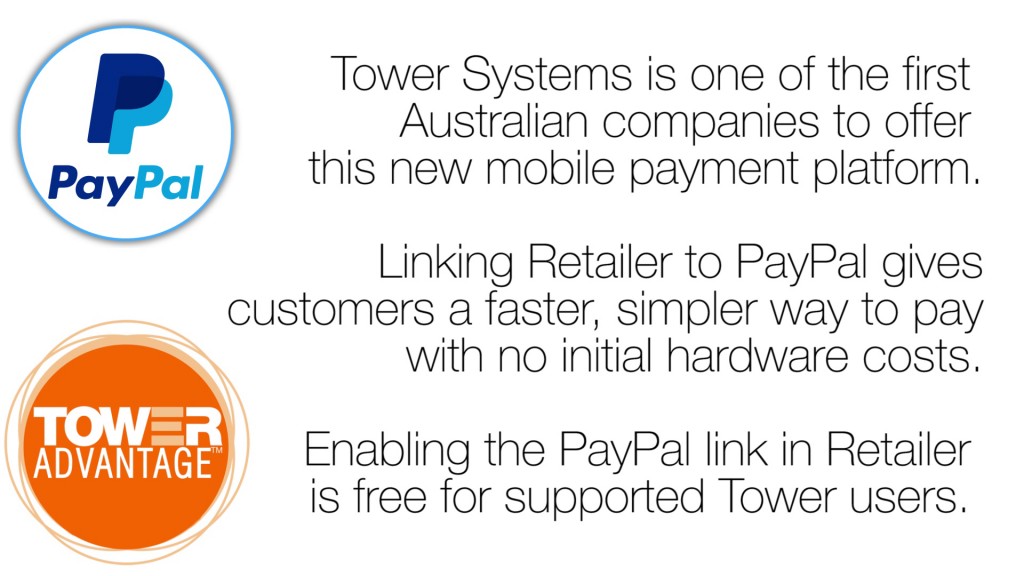 POS software experts Tower Systems have produced a video on how to use the POS software PayPal link in retail for receiving payment from customers. This latest video demonstrates the link that is available now to all Tower customers.
Tower Systems is the first POS software company in its specialist marketplaces to offer the link.
The educational video produced by Tower shows how the link works in a retail business.
We are thrilled Tower was selected by PayPal for this honour.