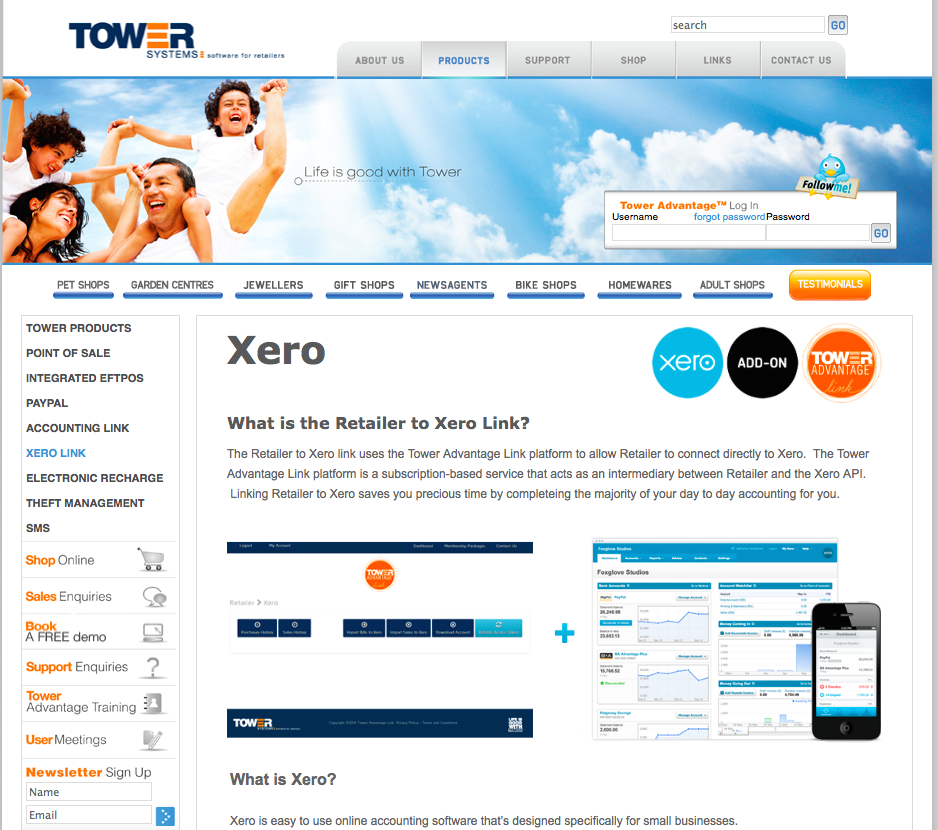 Tower Systems has automated the process for connecting its POS software with Xero thanks to a completely online cloud-based service for the bridge and data flow connection.
From the Xero page on the Tower website, users have access to all they need to make the link live and working for them. And Tower users are doing this, turning on the link and switching to Xero for a more integrated and comprehensive accounting solution.
Tower Systems is thrilled to be acknowledged by Xero as an authorised partner and listed on their website.