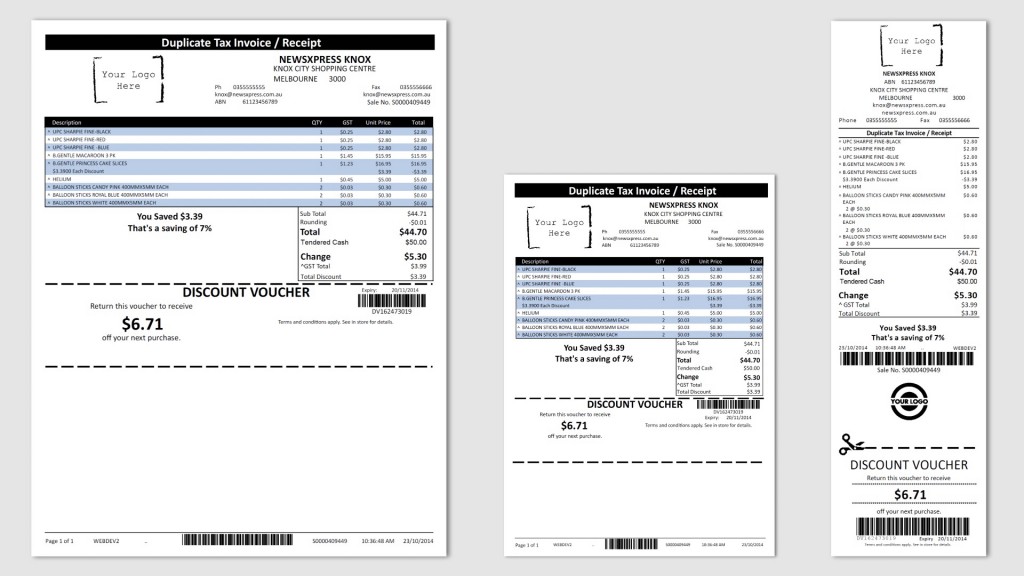 The humble retail receipt has been overhauled in the latest POS software from Tower Systems.
While Tower receipts have always been flexible and professional, the new style receipts offering extraordinary customisation take receipts into a new world, they allow small retailers to leap-frog major retailers.
The extended flexibility and attractive graphical interfaces make the receipts more useful in attracting shoppers back into the business, they make the receipt a key element in business marketing.
Already in use in many retail businesses, the new receipts are a winner not only with customers but also with retail business owners.