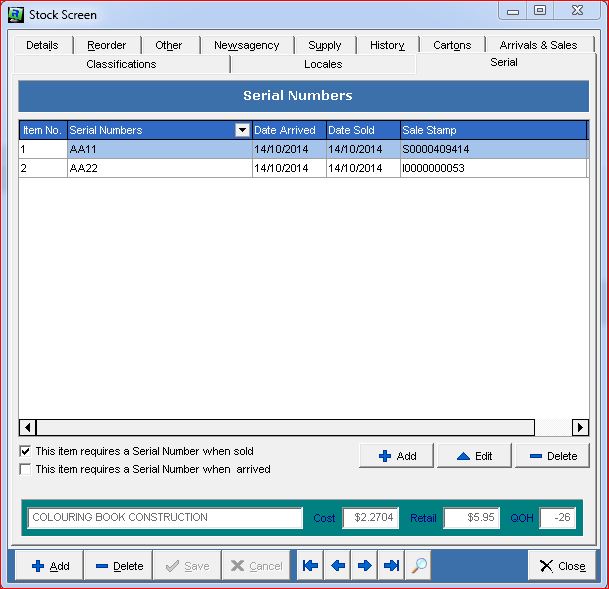 Serial number tracking is so complex that many POS software programs ignore this functionality.
The Tower Systems POS software offers enhanced serial number tracking, new tools that help retailers who sell products with serial numbers, to track goods by serial number from the moment they enter the business to when they exit through sale or return.
The serial number facilities have been enhanced in our latest POS software update.
What's interesting is that the serial number facilities are being used by businesses outside what we expected. We are thrilled to see this.