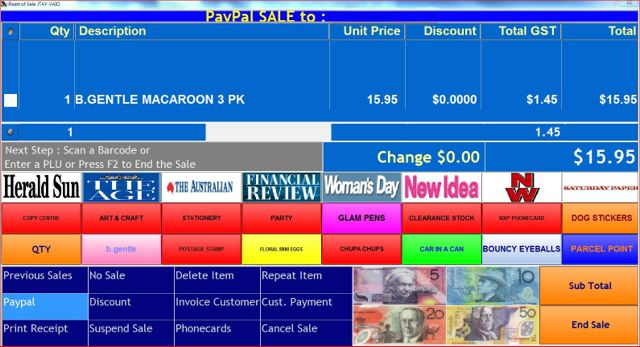 This screen shot is from a  live in-store PayPal payment using the Tower Systems  POS software. We have removed the customer name – but that would usually appear. The customer details are shared by PayPal as part of the line integration in our software.
It's fast, easy and it is another first from Tower systems.
We are grateful to PayPal for the opportunity to be a trial developer and to lead in our retail channels by bringing shop floor PayPal market and marketing to our small business customers.
The integration is live in our software and retailers are embracing it – not only for sales but to drive new traffic for their businesses.