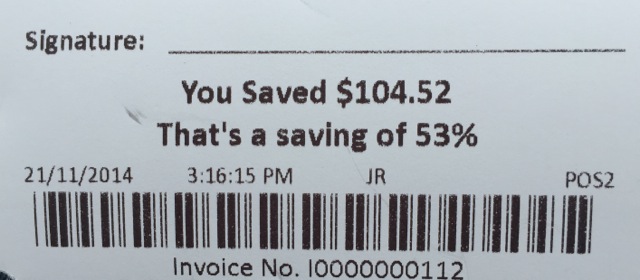 Small business retailers using the Tower Systems POS software are able to easily and succinctly show the discount a shopper has achieved with a purchase on the professional receipt produced by the software. Many receipt styles are supported – retailers can choose what works best for them
Available for many years and enhanced thanks to new even more flexible receipt options, publishing savings on receipts is a successful way for retailers to promote to existing shoppers and bring them back in store more often.
Tower Systems shares with retailers ways of using receipts, describing savings and highlighting other benefits so that retail partners get more from smarter use of their smart PO software.