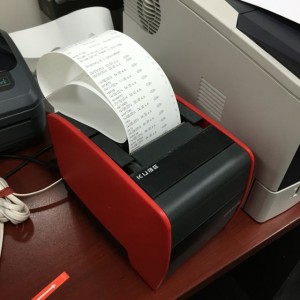 Here at Tower Systems we try and help customers with hardware queries that relate to the use of our POS software.
One customer recently asked us to test our software with a receipt printer they have had in-store for many years. They sent us the printer and we tested it extensively. It did not do the job because the software is far more advanced than the printer technology.
The customer purchased a new printer to make more effective use of our software.
We are happy to undertake this testing as it could result in customers saving money non new hardware. The testing also exposes us to more hardware than might otherwise be the case and these experiences can be useful in broadening the range of hardware on which we have experience.
Testing hardware like this is a free service.