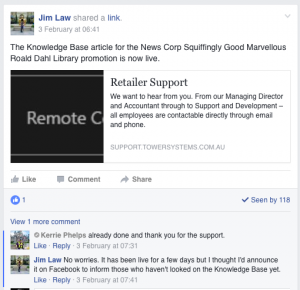 Tower Systems embraces a range of touch points for connecting with small business retailers. One such touch point is Facebook. We have a private group where our users can ask questions and talk through opportunities. We use this platform to share support and other announcements.
The Tower Systems user private Facebook page is proving to be a useful touch point, transparent too.
Customer service today requires change and here at Tower Systems we embrace change happily.