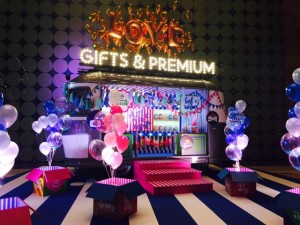 We were in Hong Kong last week at the International Gift and Homewares Fair, meeting suppliers to retailers we serve in Australia, working on ideas and back end technology to make doing business easier.
Meetings like those last week on behalf of our customers is another way Tower Systems differentiates the service it provides its customers. We work for them outside their businesses and with their suppliers in order to help then drive business efficiency.
We are grateful to the suppliers we have met with, for their time and their insights. Understanding the other side of the manufacturer / wholesalers – retailer relationship can help us bring efficiencies and other benefits to the retailers we serve. Indeed, what we learnt last week from some suppliers has been genuinely enlightening. There were several wow! moments that will benefit our customers and through that benefit us.
We are excited!