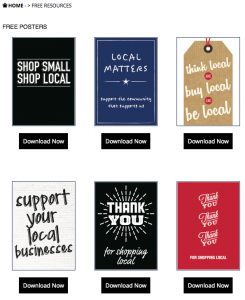 Tower Systems is thrilled with the use small business retailers are making of the free small business marketing resources we have made available in our website.
These free resources are another practical way Tower Systems helps small business retailers beyond our terrific POS software. 
Our development and free access to these resources demonstrates are acre for and commitment to the small business retail channels in which we serve. It is easy for a business to say they support their customers in a variety of ways. This investment by us is us being true to our words – walking the walk if you will.
We have happy for these and other free downloads we place on the site to be used widely.
Note we have not included our branding as we don;t want to get in the way of the businesses using the materials.