It's fascinating what you learn working with specialty retailers. While we like birds, except swooping magpies, we'd never thought much about the Tufted Titmouse. That is, until we saw this adorable ornament in the Hallmark Keepsake range.
It's a product item in our POS software and being sold online, too, through a website we created.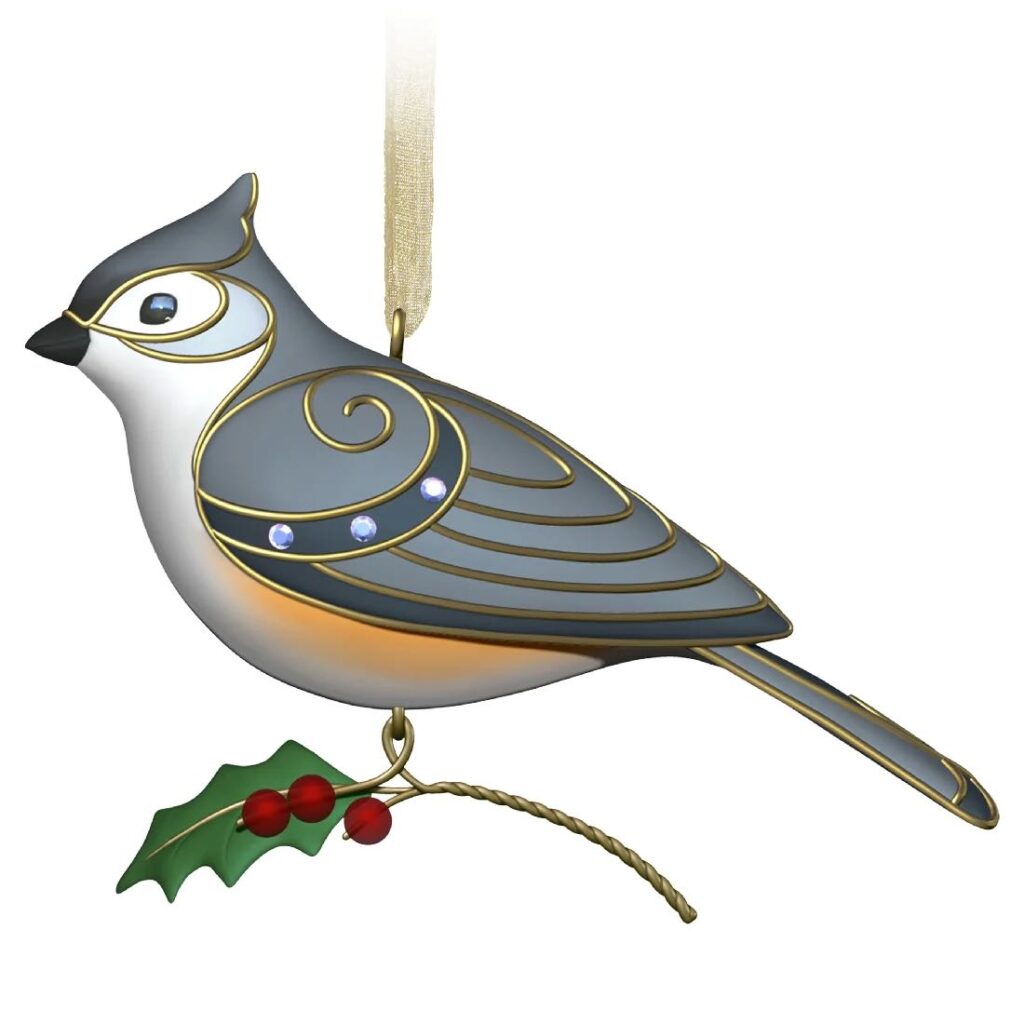 It caught our attention as our advice on keywords helped it be a Google page 1 find for people looking for the Hallmark Keepsakes as well as bird lovers interested in the Tufted Titmouse.
Bird lovers are especially interested since this is the 18th in the series of birds by Hallmark.
https://myornaments.com.au/products/the-beauty-of-birds-tufted-titmouse-hallmark-keepsake-ornament
We get pretty involved with our customers – as much as they want, with the usual POS software help and support as well as business advice on how to leverage the software at attract new shoppers and encourage existing shoppers to spend more.
It's why we love working with local indie small business retailers. It's personal. #Grateful #ShopLocal #SmallBusiness #Happy #Weekend
These Hallmark Keepsakes are beautiful Christmas ornaments. Crafted with care.
Our roles are to provide the software for the shop and there website for online sales. By providing both and ensuring they are seamlessly integrated we are able to help the retailer to sell in-store and online with surety and certainty. The two-way data flow between the website and Tower Systems POS software save time, improve data accuracy and offer a comfortable shopper experience.
Our POS software manages the images and product information – allowing these to flow to the beautiful Shopify site that we created. It saves so much time for the retailer.
If you go too the My Ornaments website you can see a large range of products – the data for which flow from our POS software. Look at the data that flows across for the Tufted Titmouse product:
Add nature's splendour to your holiday celebrations with this handsome Tufted Titmouse Christmas tree ornament. Gem details and metallic gold embellishments pair with a dangling holly branch, sure to delight bird enthusiasts.
Key Features: 18th in the Beauty of Birds Keepsake Ornament series.
Additional Details: Artist crafted by Edythe Kegrize and Emma Leturgez-Smith. Plastic Christmas tree ornament.
Includes: One 2022 Keepsake Ornament in gift box for easy gift giving, preservation and storage.
Ornament Size: Approx. 3.57 x 7.07 x 9.16 cm
Product Code QXR9063
All this, plus the photos, and videos too if that is available for any product.
The integration between the Tower Systems POS software and Shopify sites is something we are proud of and grateful to provide to many indie retailers.