There are no hidden extras with this POS software for gift shops from Tower Systems.
No add ons.
No extra cost based on sales volume.
no extra cost based on the number of terminals you run.,
no extra cost if you go with this or that EFTPOS solution.
No lock-in requirement with an EFTPOS solution.
No extra cost for paying monthly.
No extra GST cost.
It's all included. $159.00 a month, is the monthly cost, including GST, and including a starter kit of training, and access to awesome local Aussie support.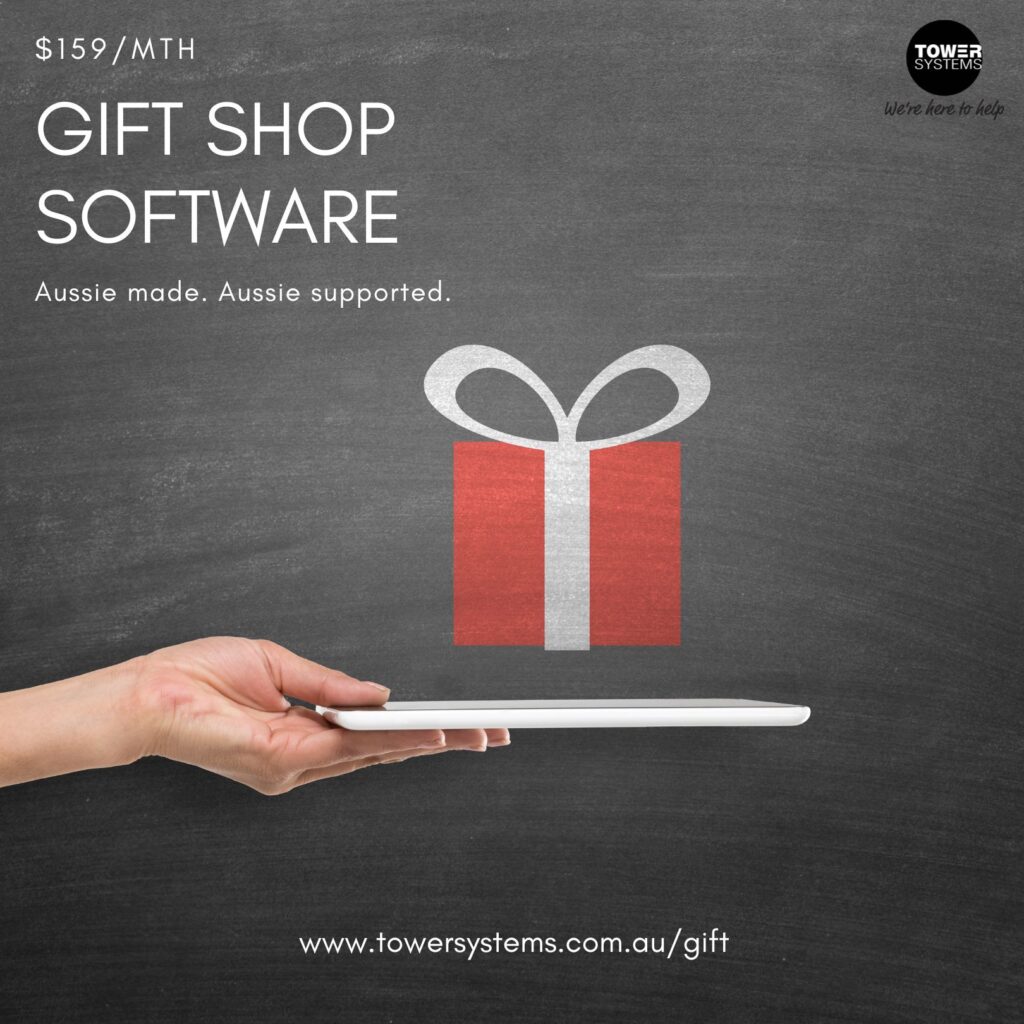 We are so proud here at Tower Systems to offer this solution to retailers in the gift, greeting card and allied retail niches.
So many POS software businesses offering gift shop software charge extra for monthly payment, GST, number of terminals and even retail sales volume. As we mentioned, with Tower Systems, there is one fair price.
This awesome gift software POS software is packed with facilities, delivering wonderful benefits:
Get one-time-only shoppers spending more thanks to an easy to pitch loyalty system embedded in the software.
Leverage you. If you believe your knowledge is a differentiator, offer it through structured opportunities in the software.
Encourage customer happiness by serving product care info. on receipts.
Easily handle special customer orders. Bring product in for a specific customer and have them notified automatically by email or text when the goods are in and ready.
Easily sell online with a direct to Shopify / Magento or WooCommerce link from your POS software – including image flow.
Go cashless if that is your goal – we make it easy and affordable.
Save time with electronic invoices from suppliers.
Use tags to get a fresh perspective, side-view, on stock performance.
Bundle items together to make price comparisons harder and thereby increase sales.
Business differentiating loyalty. Stand out from the crowd. Have customers coming back to you for this.
Trade and club pricing profiles. Set pricing rules based on customer type.
Make money from pre-orders – Easily pre-sell a delivery so that when the stock arrives you can manage distribution and billing efficiently.
Differentiate with informative receipts. These can include product care, use and safety information based on what customers buy.
Track who sold what.
Say goodbye to LayBy – with integrated buy now pay later options.
Market to customers based on past purchases.
Save time by importing electronic invoices.
Sell more with a direct connect to buy now pay later services.
Cut mistakes with integrated EFTPOS.
Cut accounting and bookkeeping fees with integration to Xero and others.
This software for gift shops does much more. Check out this demonstration:
We are so proud to have hundreds of gift shops in our community. This is local Aussie POS software made for local Aussie retailers. We proudly only do business with small businesses.