Tower Systems has launched www.findit.com.au, a free marketplace for local indie retailers, like jewellers, bike shops, toy shops, pet shops, garden centres and newsagents.  Listing products on FindIt is free for Tower Systems customers – and that's 3,000+ local small business retailers.
The beta release of FindIt commenced two weeks ago, connecting to several retailers, serving products online so shoppers could shop local with businesses that do not have a website.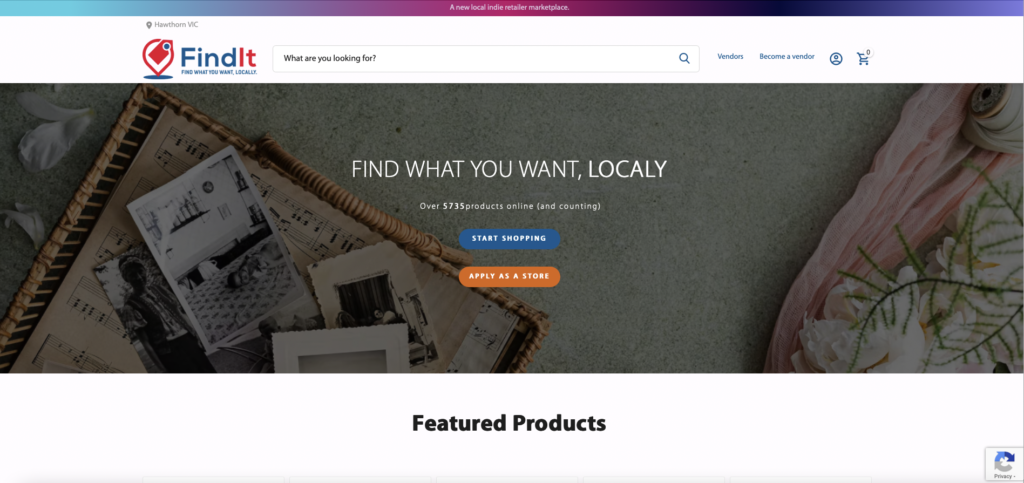 The goal for FindIt is to help customers looking online for items local retailers sell, to drive traffic to their local shop. This local in-store shopping experience is really the key focus of FindIt – because of our belief that local retailers want to support local businesses, and because they enjoy the shop local experience rather than buying through a keyboard.
The beta release has enabled finessing images, data feeds from different types of businesses and nurturing data consistency in a range of retail settings.
"We have built FindIt because of the growing importance of being online to in-store retail, and because some retailers are challenged with creating and running their own website. This is a no cost / low cost solution to help you be found online", commented Mark Fletcher, CEO of Tower Systems.
Retailers can choose to sell through FindIt, or just list what they have available in-store. If they do sell through FindIt, there is a fee of 10%. This covers Tower for credit card fees and Afterpay fees once that is live. It also covers us for credit card fraud claims. Retailers choose whether to sell through FindIt or not. Again, to list products and have your shop found is free
The FindIt website is hosted on a large secure and fast server in a remote data (offsite in Australia) centre. The Tower team is also doing the backend SEO work to raise the Google profile.
Customers will land on the website from Google. As the ranking of the site increases, products on FindIt will list in Google results. Customers will be able to add items from multiple retailers to a FindIt basket in a transaction.
The FindIt website confirms the order to the customer and provides the retailer with a recipient created tax invoice. Retailers will be able to go to their FindIt vendor panel to download a picking slip.

Retailers choose the price of what they sell – it can be their web price or their retail price. In the Tower Systems POS software, retailers choose whether a product is listed online.
The image for a product will be the first image loaded for a product. If a retailer has a better image than the first one loaded by another retailer, it would take a manual process to change it, a process not currently in place. The same applies to descriptions.
The tech connects products by barcode. If a retailer generates their own barcode for an item already on FindIt, it will treat that product as a new item.
The price will be the retailer's price – yes, multiple retailers on FindIt could result in different prices for the same item.
The product description is the key. Our advice on this is to try and think about what someone is likely to type into Google.
Retailers will have the option to be either freight free or charge. If a retailer has product dimensions and have selected to charge freight, the Australia Post plug-in we have will calculate a freight charge. Retailers will also have an option, on their vendor page in FindIt to set a flat freight charge if you wish.
Retailers can connect with FindIt by emailing orders@findit.com.au.