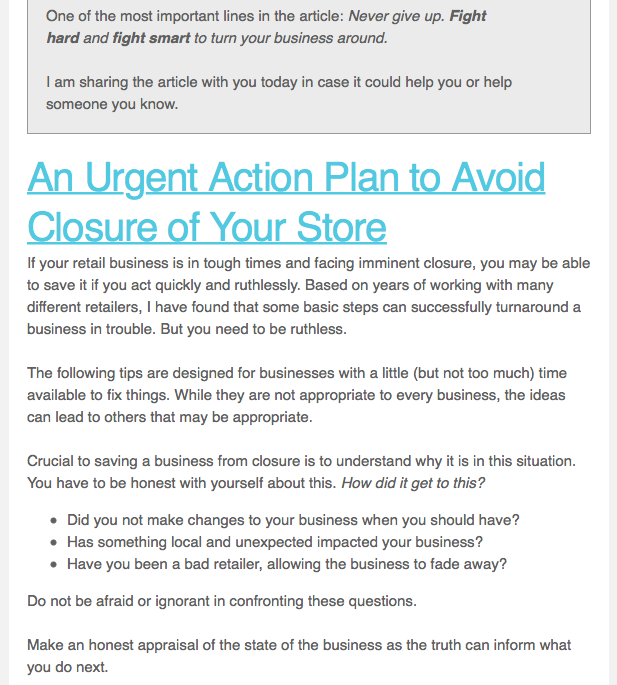 Tower Systems is proud to be offering practical advice and guidance for small business newsagents on how to confront the possibility of business closure.
In a comprehensive article, Tower has shared advice on how to understand the challenges a newsagency faces today and offered steps on turning the business around and stepping back from the thought of closure.
Going beyond what is usual advice you see from a POS software company, this advice from Tower Systems is practical and heartfelt as it seeks to help and support retail newsagents to navigate to a brighter, more sustainable, future. It's another Tower AdvantageTM.
Going beyond providing excellent software, Tower Systems helps any newsagent with insights and support at the local business level.
Not only for the 1,850+ newsagents using the Tower newsagency software, this advice has been widely circulated to help more.