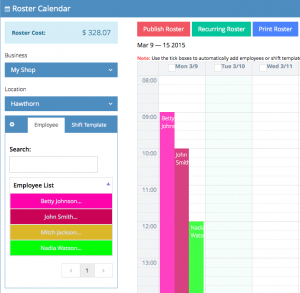 Tower Systems has quietly launched a new cloud based service to help small business retailers in the area of employer / roster management.
This elegant new software helps retailers to more effectively manage rosters in single and multiple location businesses – from anywhere. It guides rostering based on a budget and provides a visual representation of the roster to enable easy views and manipulation to the ideal scenario for the business.
This new software is part of a series of launches from Tower Systems in 2015.