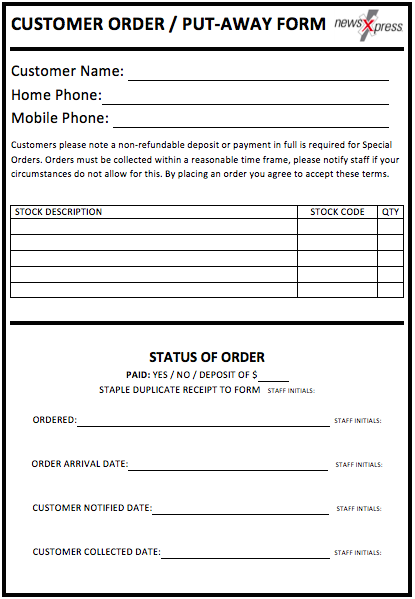 The POS software from Tower Systems has excellent facilities for handling special orders, pre-orders and other forms of orders for customers that are unique to the customer and a point of difference for the business to offer.
Special orders and customer pre-orders are a point of difference for small independent retailers over big businesses. Being bale to do this with consistency and certainty can help these businesses more successfully compete.
Thanks to years of refinement and working with retailers in a wide variety of retail situations, Tower Systems offers a competitive advantage from the recording of customer details, tracking an order,k advising its arrival and handling a range of payment options including time payment.
We have retailers today transacting valuable business in pre-orders of highly valuable product as a result of these tools in the software. They are financially better off today and over the long term as special order customers tend to return for more orders.