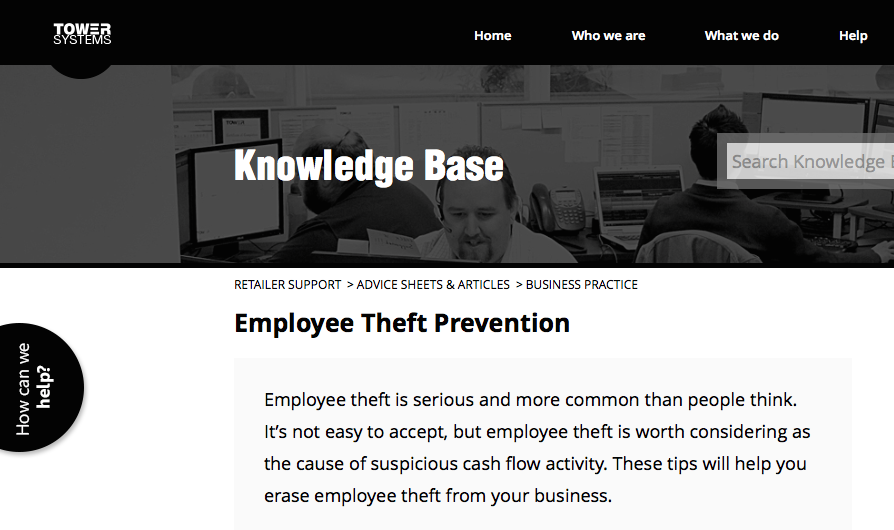 The employee theft advice Tower Systems provides its users goes beyond our smart POS software and well into the area of small business management. Offered as part of our comprehensive Knowledge Base, our advice is based on years of work with business owners, police in various jurisdictions and prosecutors to bring people to account for theft in retail businesses in which they work.
This type of advice covering business management goes beyond what is typical for a POS software company. It demonstrates a level of commitment from Tower Systems that is unique, a commitment of which we are proud.
The best feedback we have received is from those following this advice who have successfully detected earlier than otherwise might have been the case theft by an employee, detection that enabled them to gather the necessary evidence to act.
Every day here at Tower Systems we are involved with our customers beyond what is traditional for a POS software company. While we are happy to help with POS software queries, we are equally happy to help with business management advice beyond the software. As our motto say, We're here to help.