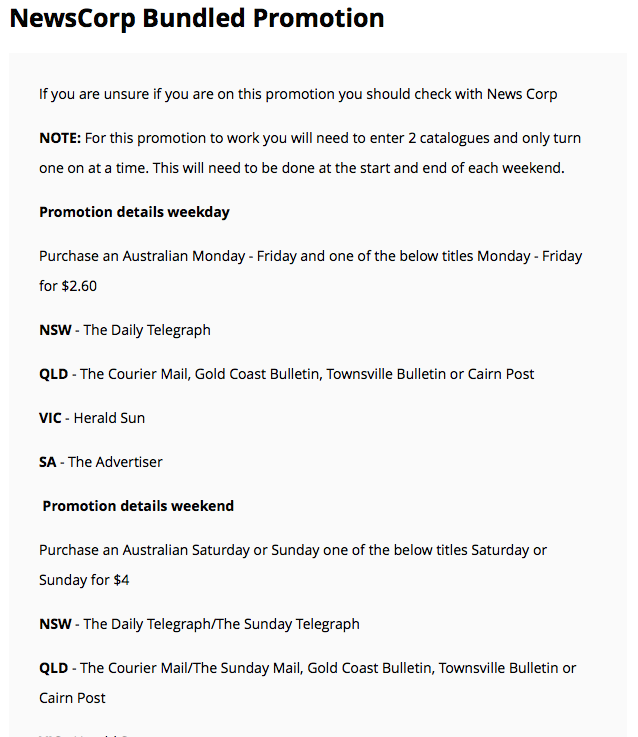 Tower Systems has been helping newsagents using its newsagency software deal with the new bundled over the counter offers from News Corp.
Our support has included an email to all customers, comprehensive freely available advice on our Knowledge Base, one on one phone calls and individual business email engagement.
Thanks to early warning ages ago from News Corp. about the promotion we were able to fully prepare ourselves and our customer base of close to 2,000 newsagents.
This is the Tower AdvantageTM in action.