We are helping another retailer switch to our software and in the process the retailer has discovered their old software company is blocking their access to their own business data.
This is unethical in our view. Legal advice suggests it could be challenged in the courts.
Here we have a small business retailer who has cultivated business data for twenty years and now, when they want to change software, they are locked out.
We have seen this before and are sure we will see it again. It is appalling action by the software company reflecting badly on them in this instance and into the future.
UPDATE: 5:36PM APRIL 7, 2016.
Bernard Zimmermann, director of competitor POS Solutions Australia Pty Ltd has copied text from this post and posted it on their blog this afternoon. The post appears to be a response to what I have written. This following of Tower is not the first time he has done this: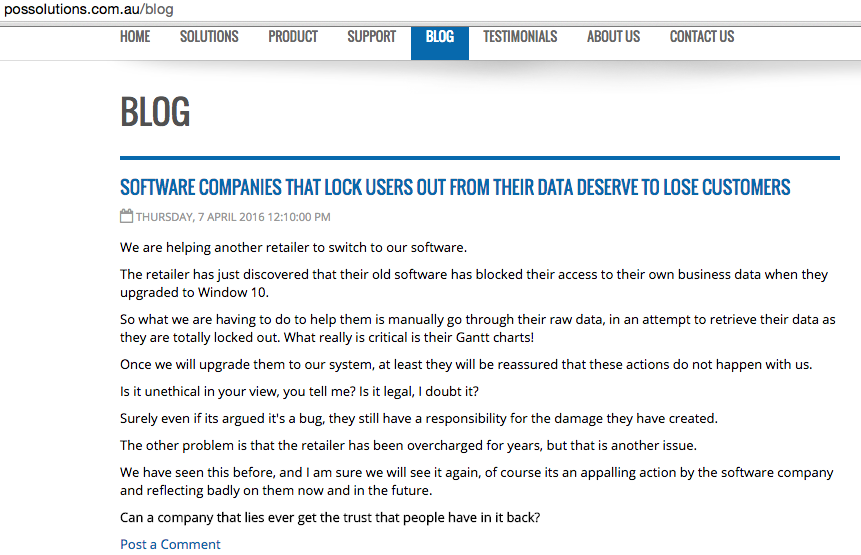 For the record, Tower Systems does not lock users out, never has and never will. The claims by Zimmermann are false and he knows that.